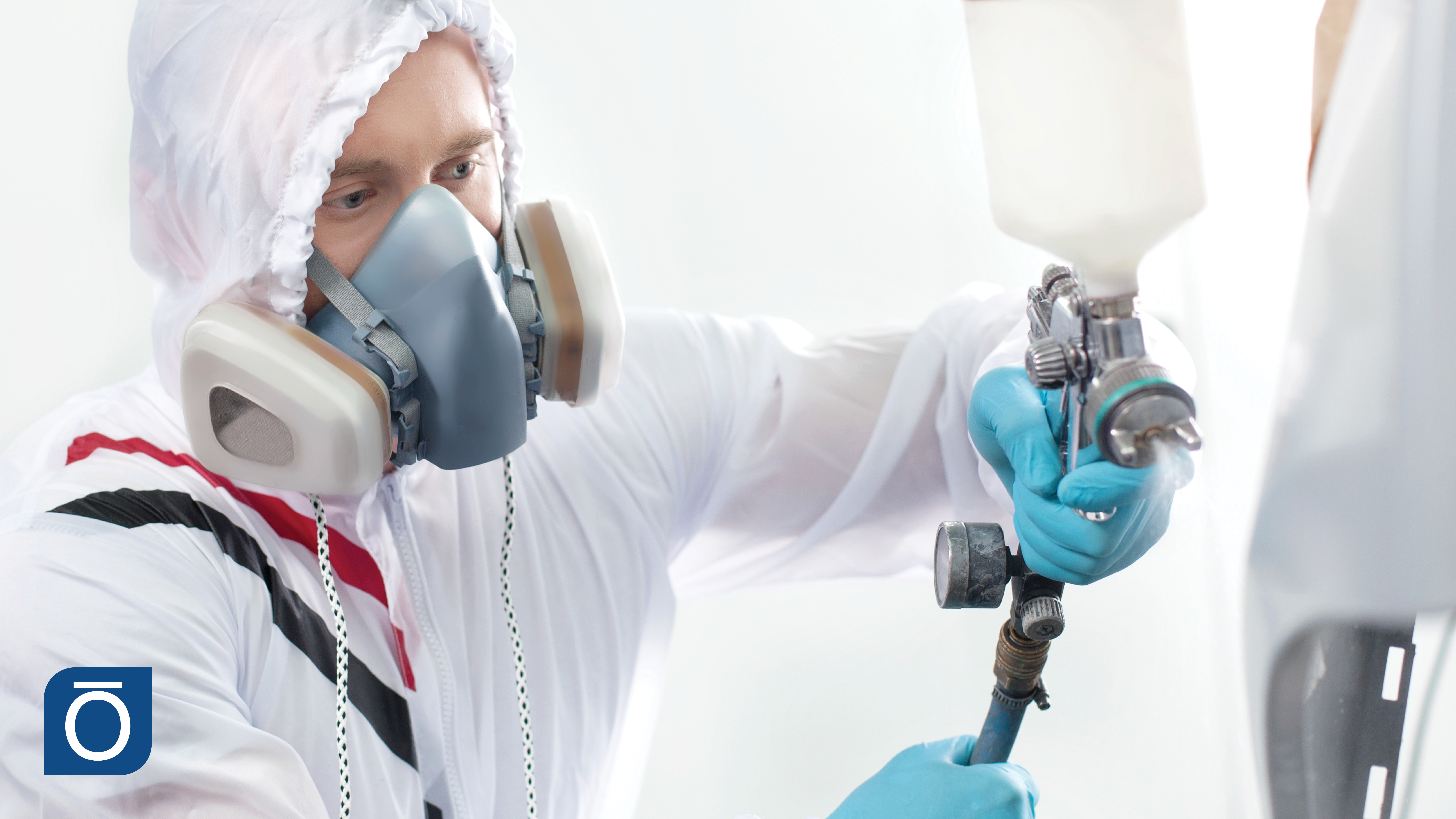 What jobs are similar to industrial painters?
Industrial painters, not surprisingly apply paint and finishes to products, either during production or as an aftermarket service. There are multiple names these painters go by, and several specialized roles within the category. Some of these titles include: Industrial spray painter, industrial painter foreman, industrial painter sandblaster, industrial blasting and commercial painter
What is the salary of an industrial painter? 
The average base salary of an industrial painter in the United States is $17.35 per hour, or $40,424 per year, full time. The payscale typically ranges from $14 per hour to $27 per hour, but this range and the average salary will vary by region. And, as there are a number of specific job titles within the category, you will find different pay ranges for the different titles. 
What kind of training do industrial painters have to undergo? 
Typically employers will be expecting a high school diploma or the equivalent. Training can generally take a few months to a year spent working alongside an experienced employee. In some cases there might be a formal apprenticeship program in place. Either way most training for this line of work takes place on the job. 
Where do industrial painters work? 
These painters often work in a manufacturing production facility, or in a specialized location like an automotive body shop or a print shop. Ideally, these areas are large, open, well-ventilated places. They are also often climate-controlled in order to maintain an optimal drying environment for the paint, or curing for finishes. 
What is the job description of an industrial painter? 
Industrial Painters use various painting techniques that include but are not limited to powder coat, wet paint spraying, and several other techniques. Material preparation such as sand blasting, cleaning, dipping, masking, among other techniques is required.
What are the job duties of an industrial painter? 
The primary responsibilities of an industrial painter can include set up, operating, or tending to spraying or rolling machines. This can include mounting specialized attachments or tools onto production equipment, loading and feeding materials into the equipment. You are generally responsible for measuring ingredients or substances required for the production process and adjusting the flow and temperature of various pieces of equipment during the production process. You can also expect to remove finished products from the equipment and inspect the finish of the workpieces. 
What kind of skills should industrial painters put on their resumes? 
Ideal skills for this job include previous painting experience, including operation monitoring (watching gauges, dials or other indicators to make sure a machine is working properly), quality control analysis, critical thinking and complex problem solving.

You can also add any experience that showcases an aptitude for near vision, an eye for detail, control precision, visual color discrimination, hand/arm steadiness and manual dexterity, as well as knowledge of some general-use software like Microsoft Office (particularly Outlook, Word and Excel) and specific software used on the operation and maintenance of print machines and paint equipment, as applicable. 

How do you get a job as an entry-level painter? 
The internet is always a great place to start. Manufacturers, printers, body shops and other employers who need industrial painters often post job openings on multiple job sites. Grab your search engine of choice and enter "Industrial Painter jobs near me," and you should show you, well, just that. At Onin, we work with a wide array of manufacturers, from the automotive industry to aerospace and more, who depend on industrial painters. Click on one of the  banner or display ads in this post and go to our search page to see if we have anything available near you.