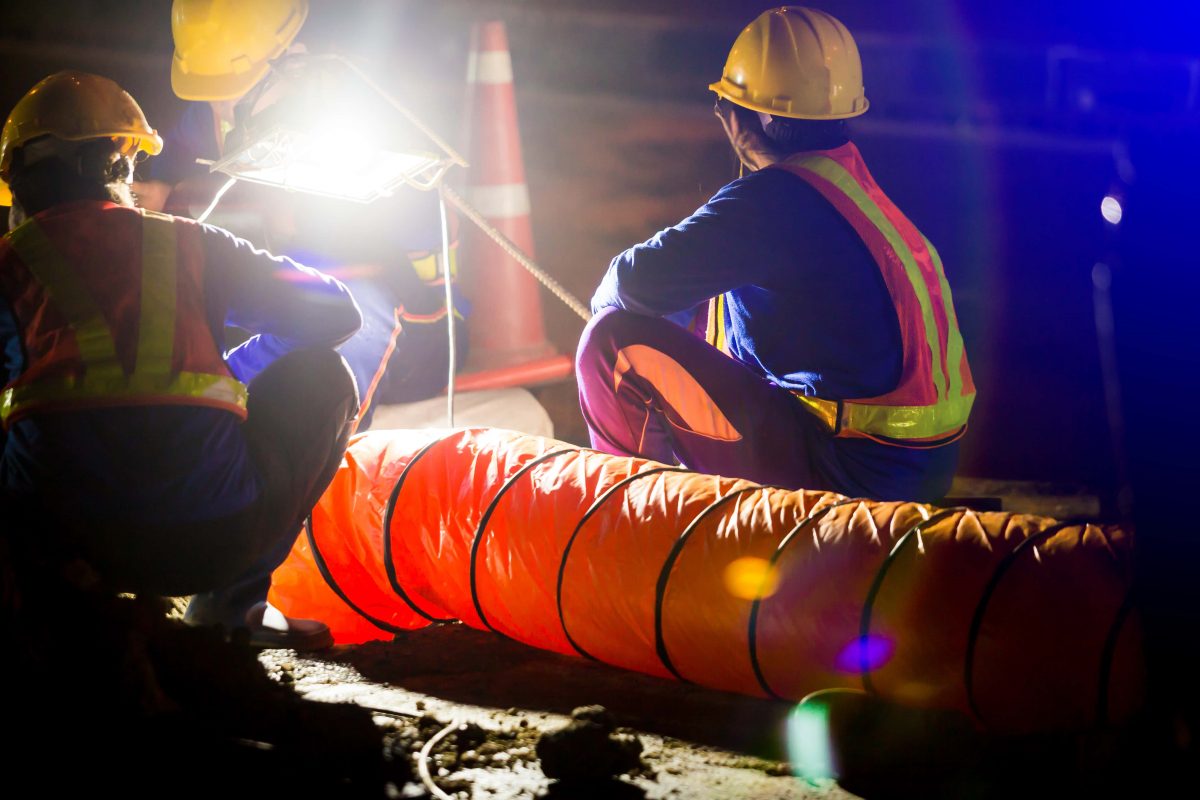 What kind of jobs offer night shifts? 
Many different kinds of industries require night-shift employees. Any business that most of the 24-hours in a day will need employees to help the company function through the night. This includes hospitals, warehouses, airports, factories, hotels, gas stations and call centers. More or less, any company or industry that you can call upon in the middle of the night will have a night shift available. 
How do you get a night shift job with no experience? 
Night shift jobs don't require any set amount of experience to be hired on. Like any job, it's not necessarily when you do the job but howwell you do it. So if you are an excellent security guard with years of experience working the day shift, you probably won't have any problem finding a security guard job on the night shift. 
Some companies may prefer that you are familiar with the differences a particular night-shift job may bring. A lack of experience on the night shift normally won't have any bearing on you getting the job if you are qualified in all other aspects, but you can probably expect to have some on-the-job training so they can prepare you.
How many warehouse jobs offer night shifts?
Many warehouses utilize night shift workers to help their operations running smoothly. Night shift workers in warehouses are often responsible for picking orders, packing supplies, loading trucks for shipping, cleaning and restocking the warehouse for the next day. These jobs help the company finish any remaining tasks from the previous day and prepare for smooth operations the next day. 
Are overnight jobs good? 
Overnight jobs can be a great option for many people. As an added bonus, many night shift jobs pay more than day shifts for the same position. Sometimes the night shift has a slower workload and quieter environment, which can be a plus for man.
Yes, some overnight work can be boring, lonely and sometimes hazardous, but this isn't always the case. Overnight jobs can be just as good as a day shift. It all depends on your personal preferences for a job and your desired schedule.
If you are a night owl, a night shift may be the best job option for you. If you are in need of some extra hours right after your day shift, a night shift job may be for you as well.
What kind of night shift jobs do hospitals offer? 
Since hospitals run all day every day, nearly any position you would see in a hospital during the day is also filled at night. Nurses, doctors, pharmacists, technicians, janitorial, cook staff and clerical positions are normally still going on in the middle of the night. This is not only to make sure that patients are well cared for but also to ensure that the mass amounts of paperwork, scheduling and billing that crosses hospital desks each day can be processed and completed. One area of the hospital that is always in desperate need of night shift workers is the ER. Having hands available to help with unplanned emergencies is a must.
What kind of night shift jobs pay well? 
There are many night shift jobs that offer a fair wage, some pay extremely well. As with any job, your pay is likely to be based on your experience, location or availability. Some night shift jobs that pay particularly well are:
Online Tutoring – Online tutoring is sweeping the globe as children in other countries can learn English from native speakers. Many tutors are paid $20+ per hour!
Warehouse Workers– Skilled warehouse workers are always in demand and often make more than their day-time counterparts at $20.00 per hour. 
Nursing – Nurses are always in need, but especially at night when all is quiet at the hospital. For an average of $32.00 an hour, it sounds like a good gig!
Bartender – You may be working for tips, but those tips can add up quickly. You also get to enjoy a lively work environment.
Babysitting – Getting the kids fed and off to bed pays better than you think, on average $16.00 or more!
Security Guard – Whether you have a quite night or an eventful one, you can make an average of $14.00 per hour.
Do night shift jobs pay better than day shift jobs? 
This depends. Some jobs do give you a small pay bump since you are working a non-traditional schedule. Some even offer a >"shift differential" which is normally attached to commission-based jobs.
What hours do night shifts run? 
Night shift, sometimes called third shift or graveyard shift, will often run from around 10 P.M. to 7 A.M. Depending on the company and need, these hours may fluctuate slightly but overall a shift will last through the night and into the next morning.
You may be wondering what kind of night shift jobs are part-time, especially if you are not interested in working into the wee hours of the morning. Many night shift jobs can be part-time. This need will often be based on the employer's needs but the option is often available. These shifts can be found in warehouses, factories, bakeries, call centers, hospitals and more.
What are the best night shift jobs? 
The best night shift job really depends on you, your skillset, goals and what you enjoy. Luckily, there are many possible jobs in different industries that offer night shift positions. Choose the industry that fits your needs best — whether it is manufacturing, medical, logistics, security or something else — and see what opportunities are available in your area. If you want to find a night shift job quickly or with less hassle, you might consider talking with a staffing agency to get you in the door at a company offering night shift positions. There is no end to the jobs that you will see with a night shift available and so the best one that fits your wants and career dreams is out there waiting for you.
What is the downside of working the night shift? 
Night-shift jobs do come with their own set of challenges and training, given that the environment is slightly different. For one, you have to get used to working at night when your body is normally used to going to bed.This adjustment period may be difficult at first but it is not impossible to overcome.
Next, you will have to be aware of the hazards a night-shift job may bring if you are working outside, such as low visibility or dangerous conditions. For example, if your job includes you driving a vehicle at night, these conditions can be difficult on the eyes and senses. You may also be faced with hazards such as criminal activity or wild animals in some cases.
Another downside to night-shift work is the pace. Many jobs that take place at night have a much slower pace or workload. On its face, this may sound nice and in some respects, it is, but it can also dull your sense of urgency or attention to detail when work does come in. This is especially dangerous for people who work in the medical or emergency responder industry.
Do night shifts work well for students? 
Night shift work can be a good option for students, but it depends on what their daytime schedule is. For example, if a student is in class 8+ hours a day or has obligations that keep them awake for many hours before their shift, it's probably not the best fit. Like anyone with a 9-5 day job, your body needs sleep. With a night shift position, you still need sleep but will likely have to find it during the day. If your schedule as a student can't allow you to sleep during the day then it isn't likely you can maintain your courses and job efficiently.
If you have a schedule that allows you to sleep during the day then, by all means, take work that is through the night. This may be a great opportunity since night-shift jobs often have a smaller workload. This means you will have time between calls or rounds or tasks to complete homework or study for your courses.
What are the best night jobs for students? 
As we discussed earlier, if you can't find time to catch up on sleep during the day, then a night shift job may not be for you. However, if you still need the cash and a night shift will work for your schedule, then you may want to consider something part-time. For example, you can work 10 P.M. to 2 A.M., which will still allow you to see a paycheck each week and catch some sleep before class the next day.
Whether you are able to work full or part-time on a night shift some positions may work best for a student's needs of study time. A few positions to consider are:
Call Center Representative
Hotel Desk Clerk
Parking Attendant
24-Hour Gym Attendant
Babysitter
Online Tutoring
Online Proof-reading
What kind of night jobs pay in cash? 
It is very difficult to find a constant job assignment that pays in cash and is also legal. Most jobs that pay under the table or in cash are temporary or one-off assignments. These short-term options, though, maybe a good test run for you if you aren't yet sure if you would like a night job. Often, the best way to go about finding these opportunities is to visit a business directly and ask about any night-shift, cash payment opportunities they have available. Some of the most common cash-paying, overnight positions out there are:
Babysitting
Stocking
Janitorial
Maintenance
Tour Guide or Attraction Attendant
Mover
Picking and Packing
How do I find a night time job near me? 
Like any job, the easiest place to start is the internet. You can type "night shift jobs near me" or "night shift jobs" and your zip code. You should receive back search results with all open positions, their specific work hours and requirements.
It's also a great idea to talk to yourlocal recruiterat your local staffing agency (also called a temp agency, employment agency or temping agency). A recruiting agent can help you find a night shift job that will also fit your skills and priorities (benefits, hours, commute, etc.). They may even know of some available night shift jobs that don't appear on the usual job boards.